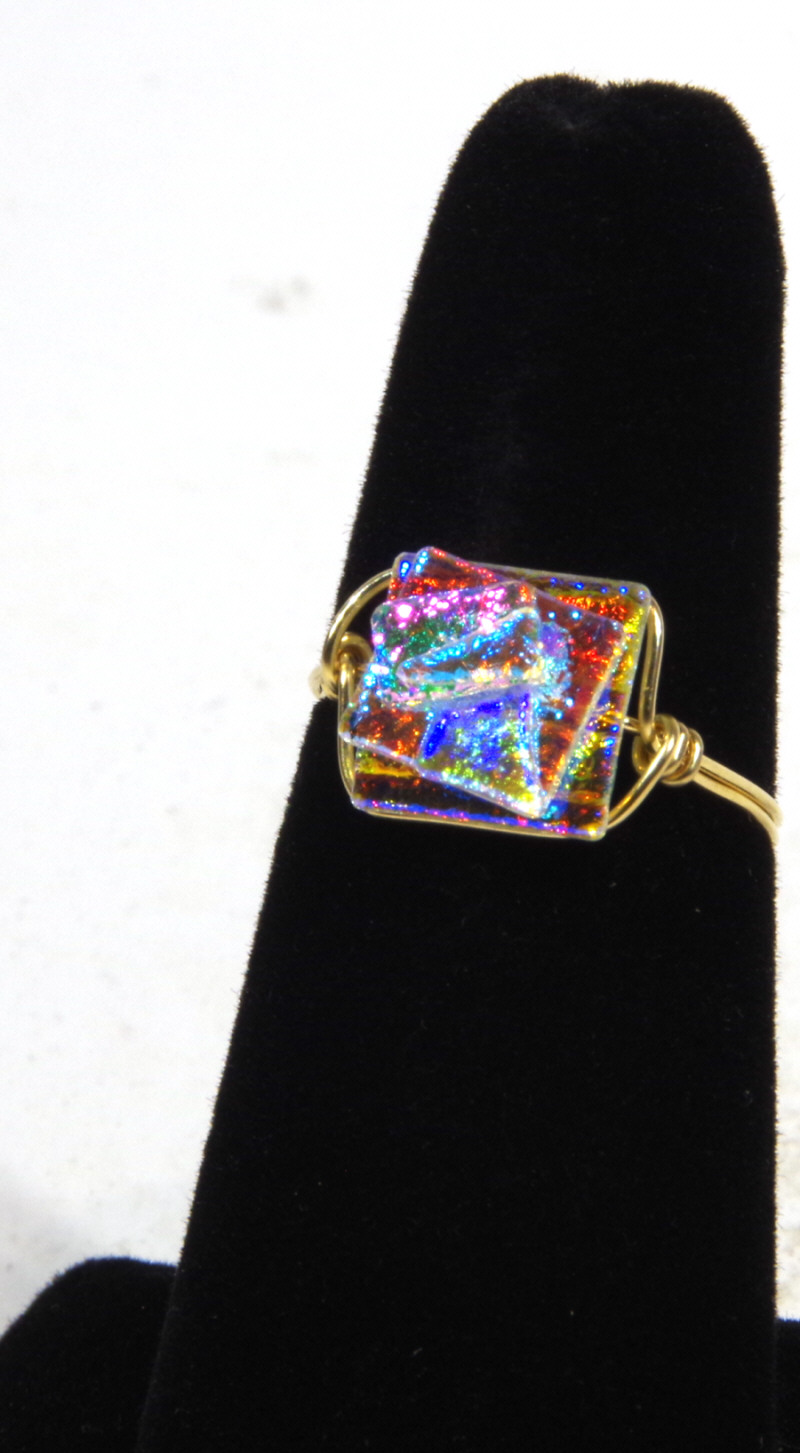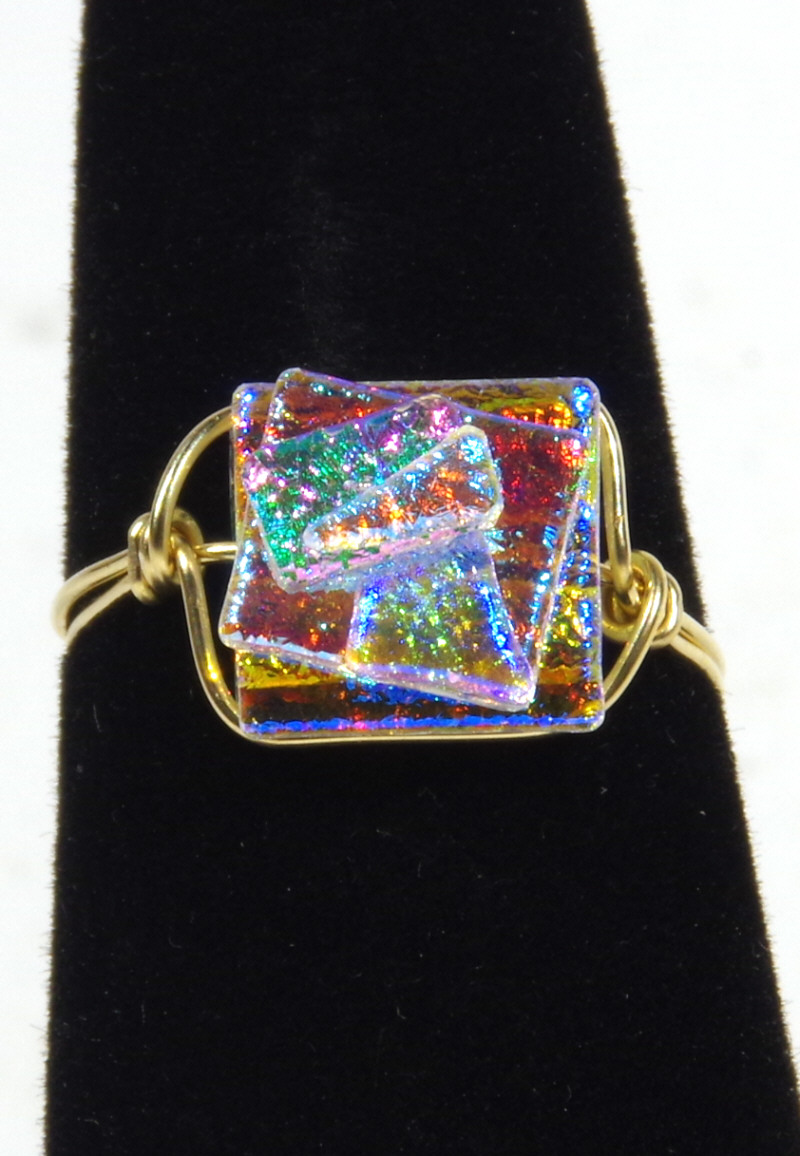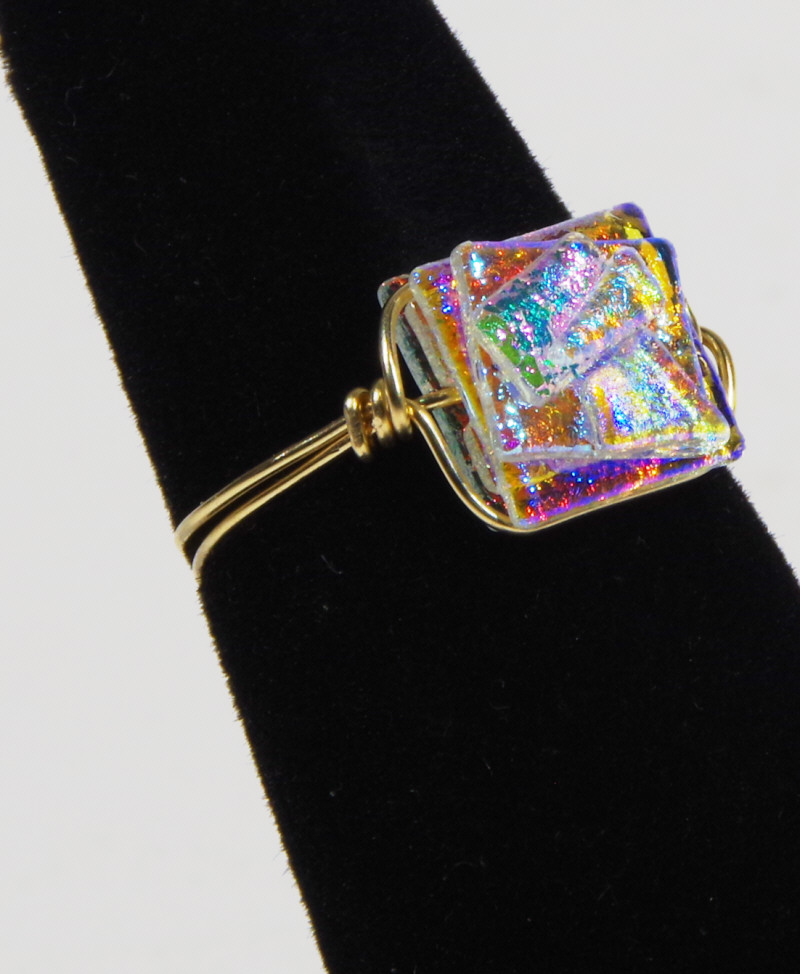 RING OF 6 FUSED COLORED GLASS (0.4" x 0.4") by MIMI

Please specify your ring size in Special Request box on our check out page.
The actual piece may vary.
$58

Sterling Silver wire
shipping $10

$58

14K Gold-fill wire
shipping $10

You may return any item within 30 days for a full refund, less shipping and handling charges.
Prices posted on this site are subject to change without notice. Artists will periodically adjust pricing based on demand, increased cost of materials, etc. We will notify you of any price changes prior to processing your order. You may purchase online by credit card from our secure server. However,
if you would prefer another method of payment, please call (808) 822-4527
Mon.- Fri. 10:00am - 7:00pm, Sat. 10:00am - 6:00pm, Sun. 12:00pm - 5:00pm HST.